The Brandeis Judaic Studies Journal publishes outstanding scholarship, foregrounding the work of Brandeis students who are engaged in Jewish studies in any discipline. An undergraduate initiative hosted by the Brandeis Library, the BJSJ seeks to stimulate conversations about issues of importance to students, scholars, and general-interest readers.
---------
Call for submissions for the Spring 2021 issue:
Any Brandeis student may submit an academic paper related to Judaic studies until March 21, 2021. By submitting a paper, authors consent to having their works edited for publication with their input. Should authors be unresponsive, their works may be edited without consultation or set aside. Publication in the Brandeis Judaic Studies Journal does not preclude your ability to publish elsewhere.
Faculty members may nominate student papers by emailing mcahn@brandeis.edu.
To get involved with the journal, please also use the email above.

How to Submit:
Clicking on the tab called "Submissions" will take you to a page where you will need to either log in or register an account with the journal.
After you've logged in, please make sure your paper follows the guidelines listed on the Submissions page.
We look forward to reading your work.
Vol 1 No 1 (1): Brandeis Judaic Studies Journal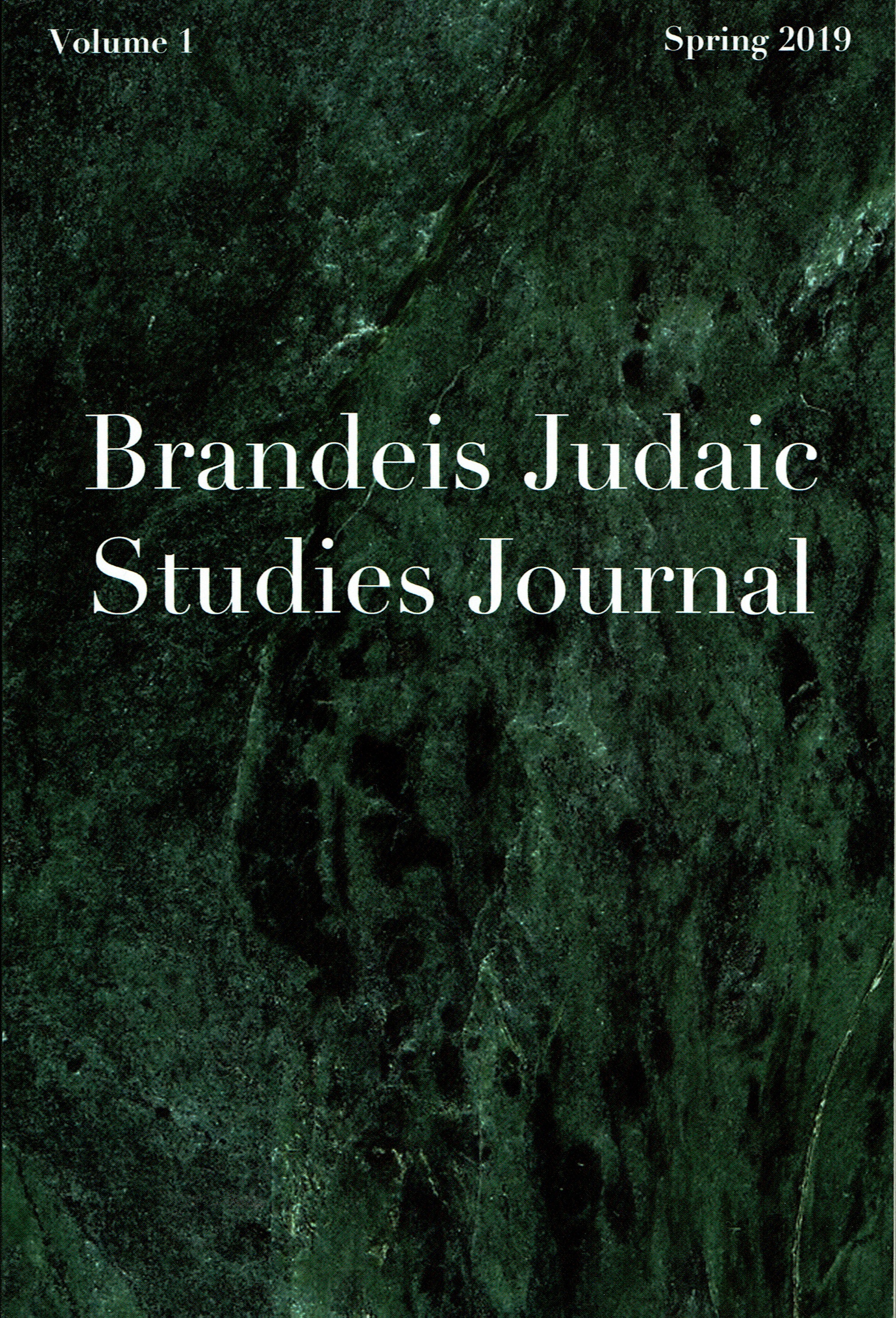 We are excited to present to you the online edition of the first issue of the Brandeis Judaic Studies Journal. 
Published: 2021-02-14
View All Issues